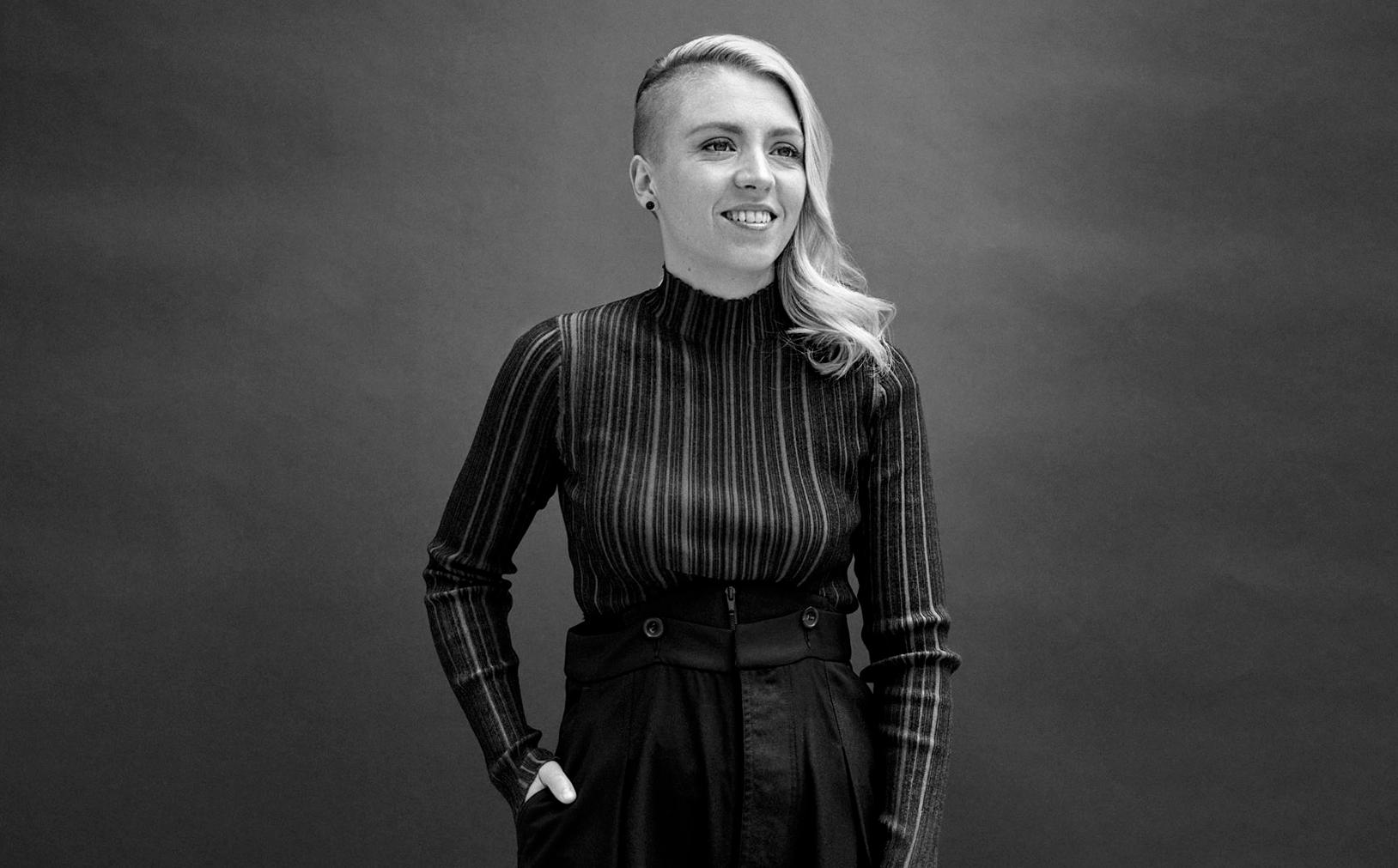 "Your music moved me to tears."
This is the refrain contemporary folk artist Hannah Scott regularly hears as she leaves the stage.
The best stories elicit profound personal reactions and in the 15 years she has been writing and performing, Hannah has become a consummate storyteller. Her music is shaped by human stories, with family, in all its chaos and glory, sitting at the heart of her work. Her lyrics are powerful and poignant, and her voice feels strangely familiar, though you can't quite put your finger on why. Her writing may be deeply personal but her music has a universal appeal that extends beyond the melodies you catch yourself humming days after listening to her songs.
The connection she forges with her audiences often finds its most profound expression in the stories shared by audience members after her performances: the woman whose elderly mother lost a sibling in childhood and is moved to tears by Boy In The Frame; the young father who, upon hearing My Dad & I, realises he wants to spend more time with his small children; the adoptive parents who, like Hannah as a step-parent, may not have been the first person to hold their child, but Love You Like I Did. A deep-rooted desire for this connection has always been the driving force behind her songwriting and live performances.
Born in Suffolk and raised by an artist mother and an eccentric entertainer father, with music going back three generations to her songwriting great-grandmother, creativity was always destined to be an integral part of Hannah's life. At the age of four, her father bought a second-hand piano for £70 from a friend in the pub and she didn't look back, falling in love with both playing and listening to classical music. Picking up a guitar in her early teens as the influence of her peers and more contemporary music took hold, Hannah taught herself some simple chords that would lay the foundation for her earliest attempts at songwriting.
Hannah's career highlights include having her song No Gravity featured on the hit international TV series Grey's Anatomy, recording a live session on BBC Radio 2 with Dermot O'Leary and opening for Madeleine Peyroux, performing to an audience of two thousand. She has also shared the stage with folk luminaries such as Seth Lakeman, Cara Dillon and Fairport Convention and has performed at festivals including Cambridge, Sidmouth and Manchester Folk. Equally at home in small venues, she thrives on the intimacy of performing in spaces where she can look audience members in the eye, and, of course, speak with them after the show.
Hannah is currently working on her third studio album due for release in the autumn of 2024 and the first she will self-produce alongside acclaimed engineer/producer Adrian Hall (Tori Amos, Anna Calvi),. These songs are inspired by the greatest of human emotions – love, parenthood, grief – and an unwavering yearning for life, even during its darkest moments.
"I'm sorry, but also not sorry," Hannah replies to the audience member moved to tears, so pleased her songs have connected in just the way she hoped they would.